Watch this amazing Bee Webinar Sneak Preview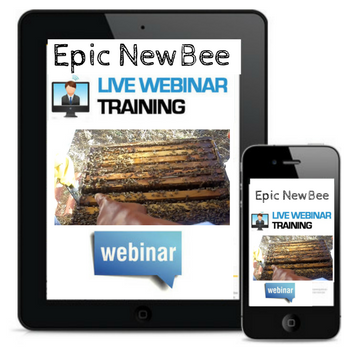 Watch it on your Computer or TV!
Learning about bees is just the start.
Love the idea of beekeeping? Let's introduce you to the world of beekeeping via this epic webinar you can watch any time anywhere on your laptop or smart TV.
Looking for online bee training? We got that covered! Get Epic Bee Info packed with great starter advice on beekeeping in this Bee Webinar!
Learn in 40 minutes what I wish I knew when I was starting beekeeping. After 13 years of beekeeping and being the founder of Bee WARE you will learn beekeeping like an Epic NewBee. Watch this space.
See it on your smart TV, smart device or laptop once we go live.
DATE: Friday 16th February @12 h15