Bee Smokers for beekeepers
Directions - GPS: S 25.87756 E 028.17355
Another essential beekeeping tool. Every time you go to a hive, to inspect internally, smoke the bees. The effect renders the most aggressive bee colony to become lethargic and less active.
Aside from creating a cause-and-effect reaction, the honeybees also consume honey and struggle to fly as well as sting.
Add to cart Bee smokers @ R360 excl. p+p Or Email order Now!
Bee smoker Video demo
Client feedback
Hi there,

"As I was placing my stunning new beehives on their new locations,  another swarm just arrived so please make it 2 new beehives for the 25th FEB. If we can have them ready & post them on the 25th, they may arrive sooner rather than later. " ~ Sha Ara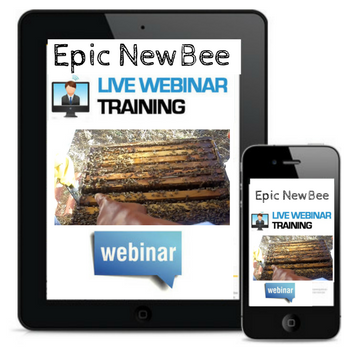 Product Profile - Bee Smokers with heat guard
Benefits

Bee Smokers

Price

1 - Calms the bees

Stainless steel

R365

Postage R120

2 - Less stinging

Leather Bellow

3 - Allow 2 minutes to react

Heat Guard
Here you need to decide about the size of your apiary and time you will invest in inspections & harvesting honey. The more time and hives you will be inspecting the more specialised you want your smoker.
We provide stainless steel smokers with leather bellows. There are various price ranges and each to suit different budgets. Our products are supplied as stated / shown above with a leather bellow and heat guard made with a stainless steel canister body and dome shape lid.
Order Now - NEW stock has arrived! or email order NOW!
From R360, there are at least 5 different types of bee smokers to choose from. You will also require fuels for the bee smokers that burn long enough to complete your inspection. Usually, brown cardboard -without printed branding or plastic or tape - cow dung, oak chips and pine needles. Ensure that you carry a lighter and or matches with you.
Our equipment is designed by a beekeeper and is of high quality. Feel free to request products not on our list here to be made available...
Other products that are available...
[Bee Gloves] [Bee suits] [Hive Tools] [Hives] [Smokers] [Blue book] [Extractors]


More about Bee Smokers
Good practice includes smoking bees before you start an internal inspection. You can use cardboard, cow dung and pine needles as the accepted favourites. Do not use any material with ink or plastic or any chemically treated fuel. It is wise to keep matches in the cubbyhole or smoker itself. So you can always light your fuel of choice at the apiary site.
Some bee smokers have a heat guard and some don't. This is neither here nor there. Be sure to maintain your bee smoker with regular cleaning and careful storage. It should last you many seasons.

We Also Recommend this... Hive tool
Hive Tools - essential for accessing hive chambers & more

This tool is like the pen to Shakespeare. It is the primary utility at the apiary site when conducting internal inspections and working the hive.
One uses it to move frames around, loosen propolised frames and hive components, lift frames and open brood and super chambers to give you some examples.
Add a Hive tool to your cart [R75 excl P+P].